National treasure of Georgia - Gabriadze Theatre, open the theatre season with the support of Visa!
The incredible Gabriadze Theater in partnership with Visa invites you to plunge into the world of art! The unique theater building was designed by Rezo Gbriadze himself and is a national treasure of Georgia.
Visa strongly supports the creativity and art of artists in various directions, including theatre. We are pleased to be part of the theater season of the famous Gabriadze Theatre in Tbilisi and invite you to attend incredible performances.
Visit the unique shows of the Gabridze Theatre, which is located in the heart of the historic Old Town of Tbilisi, and its unique building was designed by Gabriadze himself.
Buy tickets for performances at the Gabriadze Theatre with a 20% discount when paying with a Visa card issued in Georgia on Tkt.ge
"Autumn of My Spring"
This is a story about Boris Gadai, a small bird with a big heart. It takes place in Kutaisi, Georgia, after the end of the World War II. When Varlam, the organ-grinder dies, Boris is the only one left to take care of the old grandmother Domna. Unwittingly, Boris becomes a thief, falls in love with beautiful Ninel and undertakes many dangerous and exciting adventures. This is a story of a journey through dreams, despair, anger and joy. It is an enchanting mixture of Georgian folk songs, dance and memories dear to the author's heart.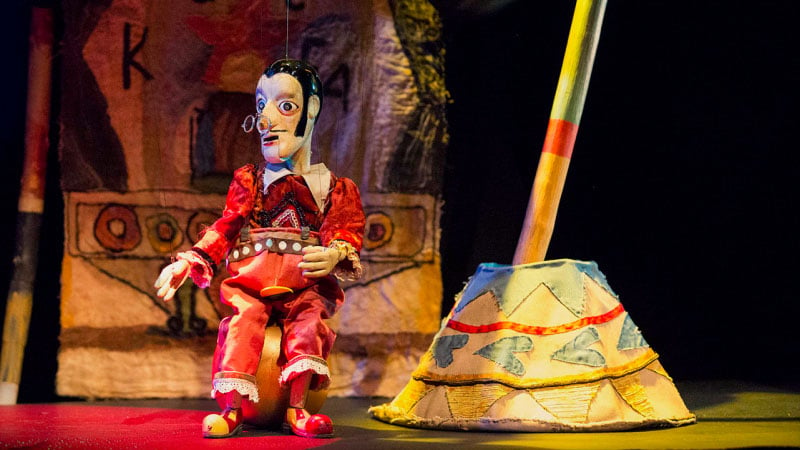 "Ramona"
"Kipling once said that 'a locomotive is, next to a marine engine, the most sensitive thing man ever made', and I decided to follow his lead, and also write about it. My mind conjured up the long-forgotten and warm word 'locomotive', a bit hoarse, breathing out clouds of steam, smelling of coal even in wet weather. The locomotive led me to another joy – the circus, smelling of tarpaulin, sawdust and of something I would not like to call manure. The traveling circus of my childhood. So, these two motifs met – the locomotive and the circus. These were the things that seemed to have long disappeared and I felt a need to tell about that feeling of paradise, I'd once found myself in, not deserving it, and from where life had exiled me".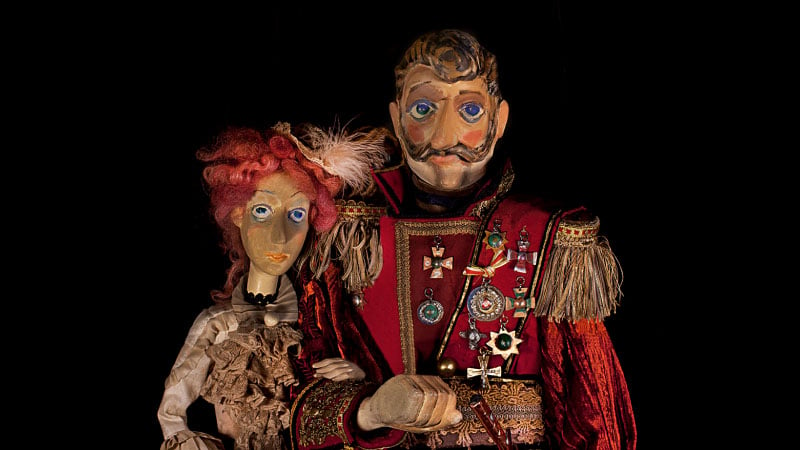 "The Diamond of Marshal de Fantier"
"Diamond of Marshal de Fantié" is a romantic comedy. It is set in the 19th century. General, Prince Vano Pantiashvili unexpectedly receives a telegram saying his uncle, Marshal de Fantié long forgotten by everyone has died in Paris. He has bequeathed "Diamond de Fantié" of a fantastic size – 9,747 carat to the general.
Offer period: till 31 July, 2024.

*conditions and period of validity of the offer may be changed by the organizer.
*conditions and period of validity of the offer may be changed by the organizer.